You can view suggested synonyms for most words both in your Linguix document or when writing on the web using Linguix extension.
Highlight the word and then hold down the Alt button (in web editor) or use double click if you work with Chrome extension to bring up a list of synonyms.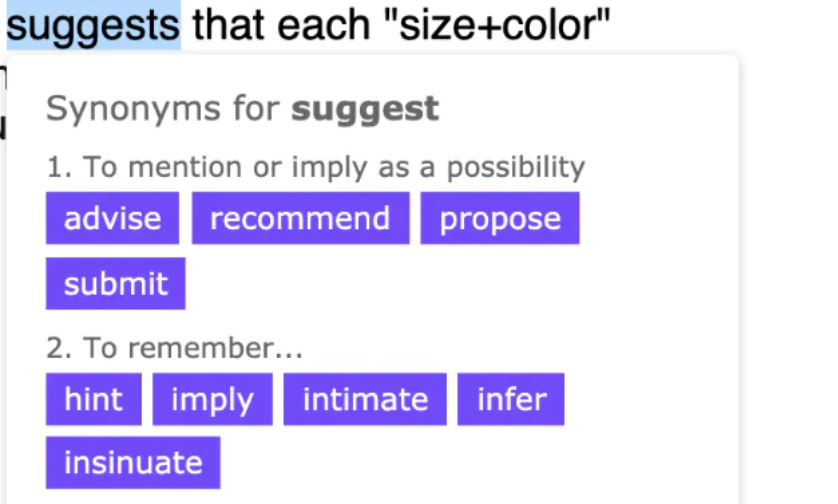 This way, you can expand your vocabulary and select more appropriate words for any text that you are writing.