Click you Linguix Profile pic and go into Settings. There is a section for your personal writing insights. Just click the My statistics button in the menu to view your stats:
There you will see your weekly statistics on documents/word count as well as the number of alerts generated by the system: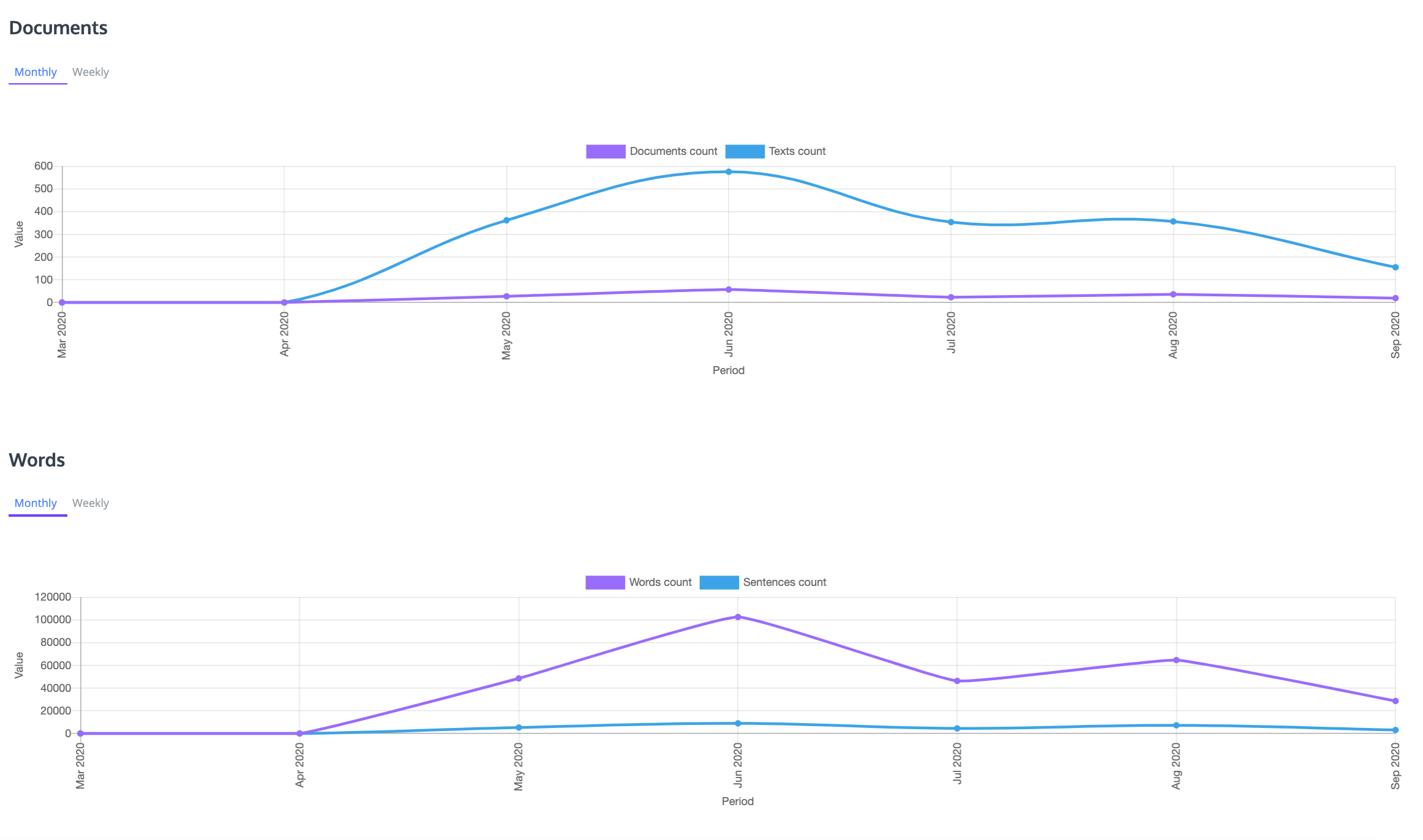 To access detailed statistics on your writing, upgrade to Linguix Premium. Also, Linguix writing insights are available via email.