Yes! You can now specify whether you'd like to use an American or British English as well as Canadian, or Australian, New Zealand and South African dialect to check your writing.
Steps:
Select your preferred language preference from the Settings tab.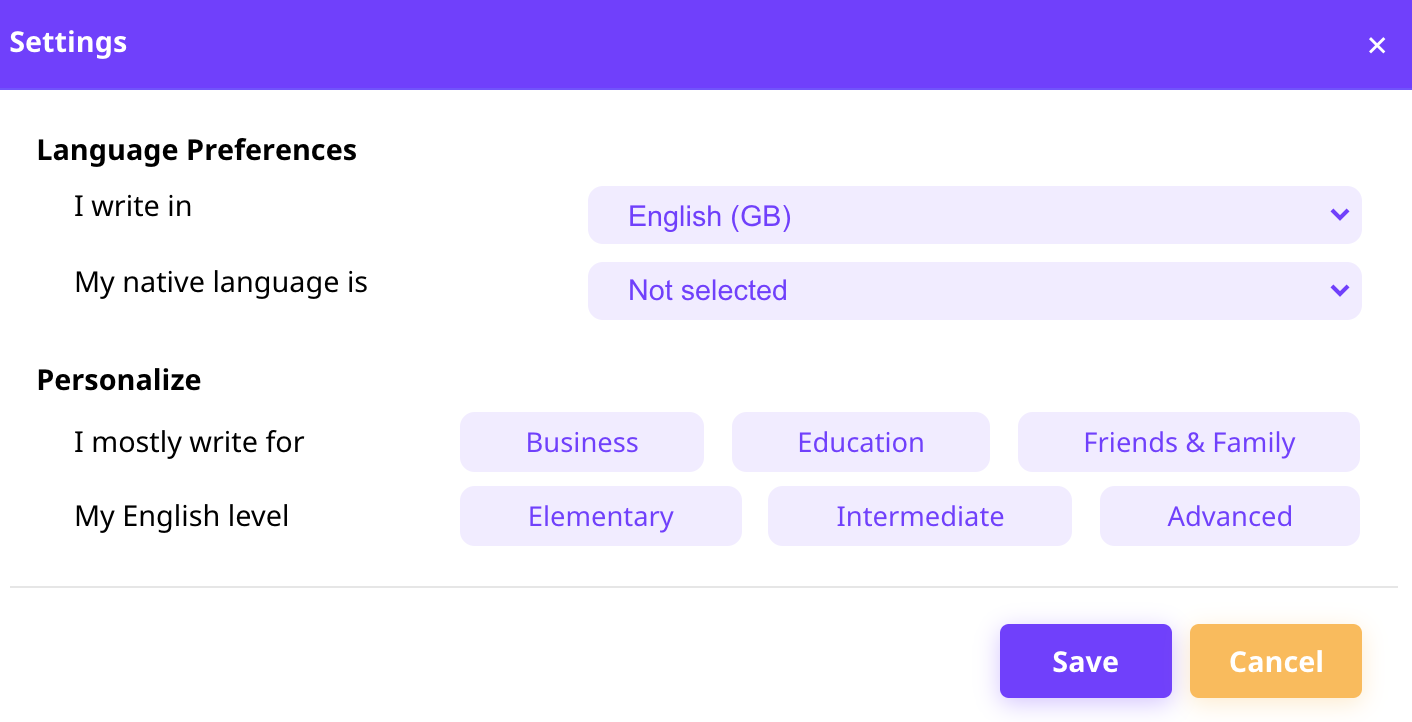 Your language or dialect preference directly affects Linguix Browser extensions. If you change the settings in the browser, new changes will be enabled on the next day for the extension. To quicken the process, you can log out from the extension and log in again. So that Linguix Browser extension will use the dialect information to correct the inconsistent spelling right away.
In addition to the spelling differences between UK and US English, we recognize CAN, AUS, NZ and South African dialect as well as, a number of differences in grammar and punctuation within American English and other forms.