If you'd like to access your team's writing insights, follow these steps:
Browse your team's insights on documents count, words count, alerts shown. These charts can be viewed either on the weekly or monthly basis.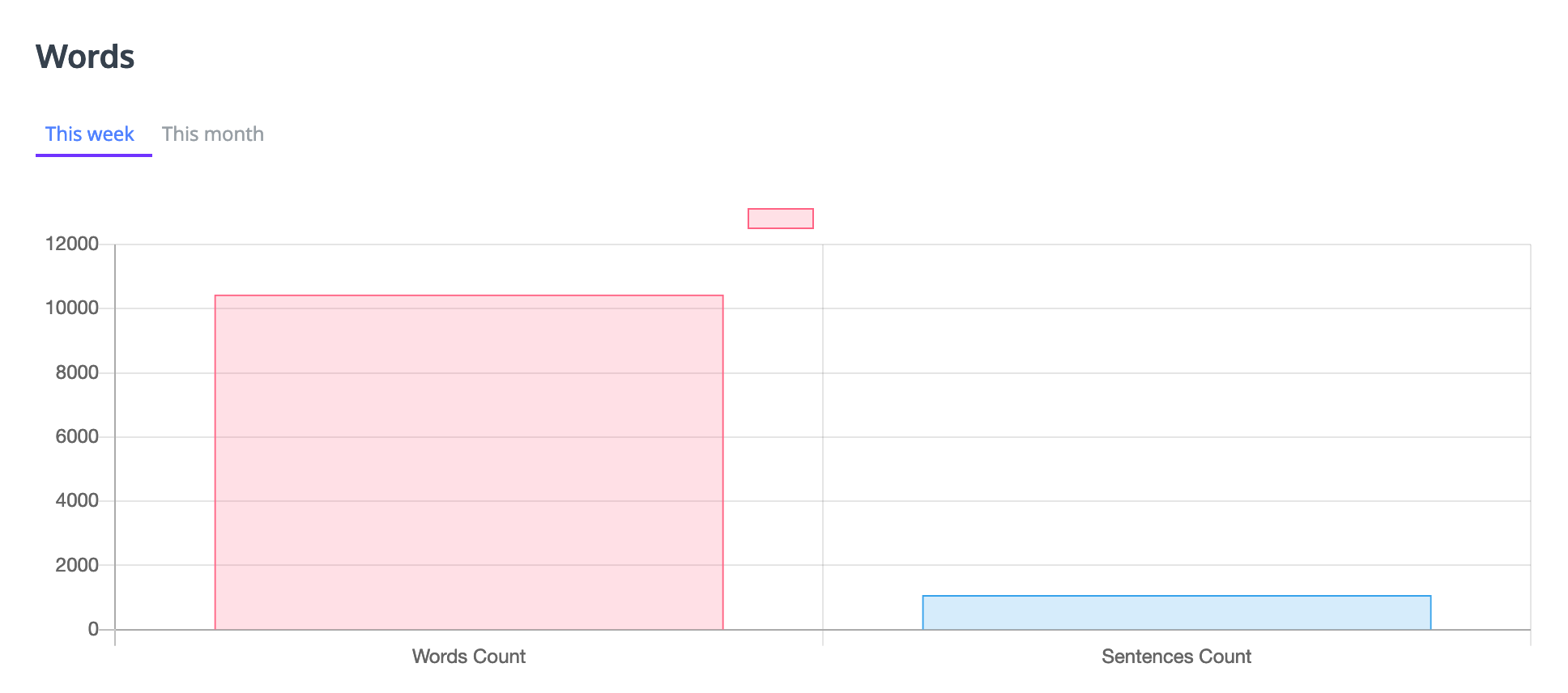 If you would like to get insights on the team member's level, please, switch to Linguix Business+.