Sometimes users installing Linguix for Word or Outlook can see an error message indicating that their browser doesn't support the tool: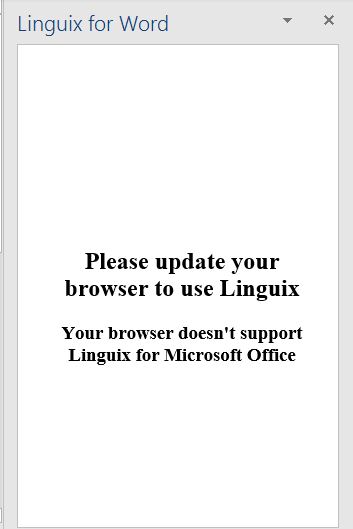 This happens because on Windows, Linguix is now working in Office 365 only. Microsoft uses Internet Explorer browser to display add-ins within Word and Outlook.
Linguix does not work in IE, as this is not an officially supported and outdated browser. For now, Windows users can enjoy AI-powered writing with Linguix using Office 365.